Helmick Commons will be full of fun features like inflatables, caricatures, and lots of great food!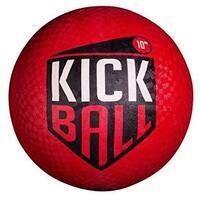 Registration is now open the annual All Staff Council Kickball Tournament! Sign up as a Team, Free Agent or Referee: https://tinyurl.com/ASCkickball. ASC...
Please visit our website for more information: https://www.drake.edu/parents-families/parentsandfamilyweekend/
Attend the largest student-run event on Drake's campus!
Professor Deborah Pearlstein from Cardozo School of Law will deliver the lecture on Thursday, April 25, 2019. This event is sponsored by the Constitutional...
Graduating seniors are invited to join President and Laura Martin at their home for the 2019 Senior Wine and Cheese Reception. Transportation to and from the...
The Provost's Drake Social in May will be an ice cream social. The event is planned in collaboration with Human Resources, and will recognize faculty and...
Join SAB for a series of fun, relaxing activities on Dead Day.
From 4-6pm, there will be free pancakes outside of Olmsted next to the coffeeshop and then there will be free bussing to the Drake Relays pole vaulting from...
Open to all. Discussion of pedagogy focused around Scholarship of Teaching and Learning projects. No need to be engaged in a project to attend. To...

Faculty/Staff Only: Drake University values diversity as an institutional strength that encompasses a broad range of human differences. These differences are...
The Grand Blue Mile is the Midwest's premier community street run for all ages and abilities. Held annually since 2010, the Grand Blue Mile has hosted more...